Behari Chaapa – A timeless cultural dress which refuses to retire
Living abroad does not only require learning a language but also to adapting to a foreign culture.
Each nation has its own custom and tradition which are distinct from one another.
The people of a nation take pride in their own culture features such as beliefs, lifestyle and cuisine which greatly influences their lives giving them a sense of identity.
Residing in United Arab Emirates, I have observed that the residents here, Emirati, strongly follow their dressing culture and take pride in it.
---
Bibi Soghra: A Towering Philanthropist Vanished into History
---
They are always found in their traditional clothing which is inseparable part of their lives.
Whether you see them in hotels, hospitals, malls, universities or even in a meeting, you always find the men in Kandura – an ankle length long white shirt.
The Emirati women are always seen wearing an abaya – an elegant loose fitting flowing black cloak that is always worn on top of other clothes.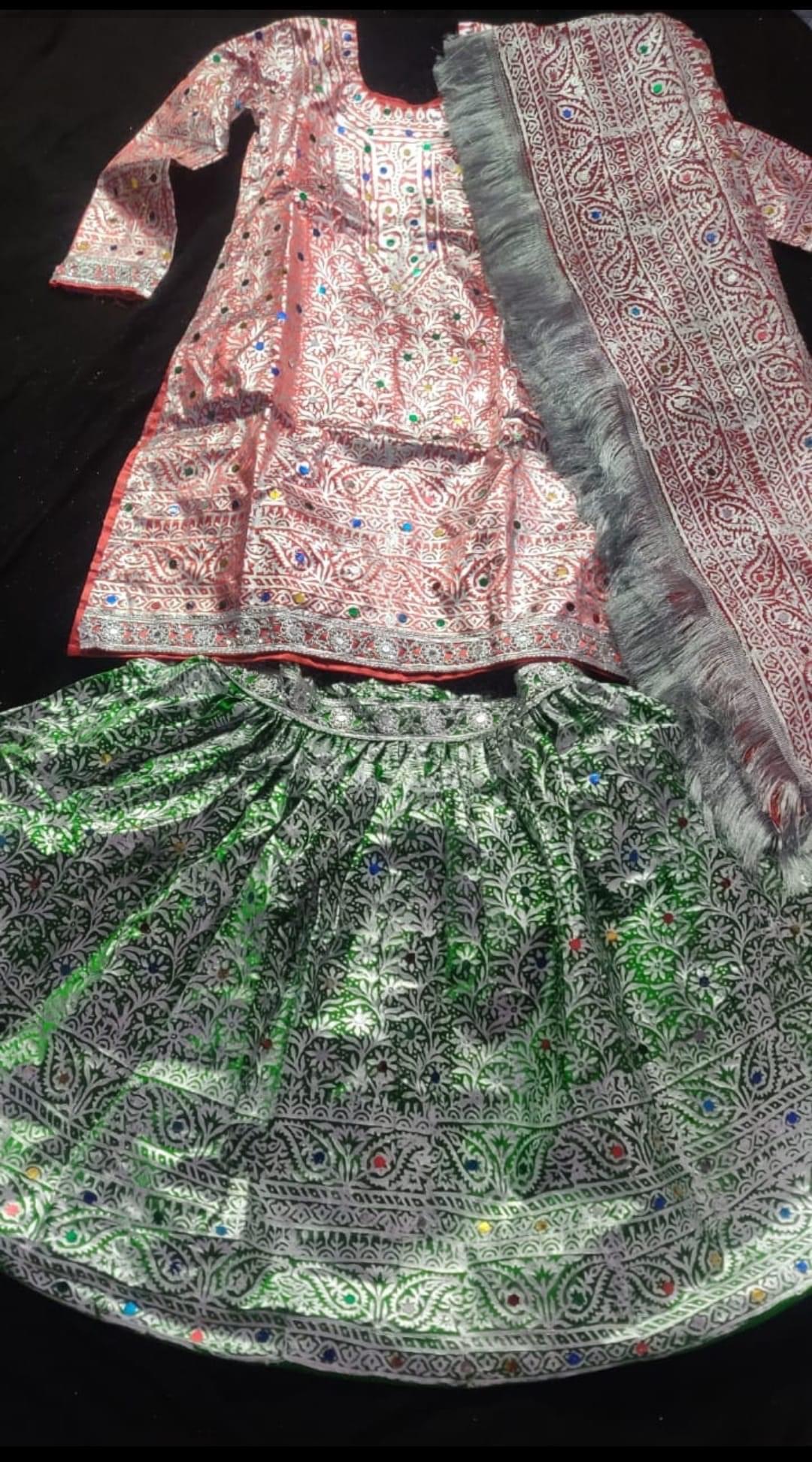 Seeing them taking pride in their cultural outfits, I started to develop an affinity towards my traditional dress known as 'chaapa' or Bihari Chapa.
As a kid I had a vague idea about this dress since I spent a major portion of my life outside India.
I first got to see this dress in a photograph, which was sent to us back in 1998, where one of my aunts wore in her friend's wedding.
---
A Bihari Deputy Collector sentenced to death for fighting the British Rule
---
I ones heard, as a kid, from a cousin of mine that the "chaapa" dresses have got an unpleasant odour which made me think to never wear this dress ever.
Later I came to know that it's the gum that has the smell and not the dress.
However, during the past decade, the glue by which the chaapas are made have been modified.
Fast forward to December 2016 when a cousin got married, all my aunts, cousin sisters, my mother and I wore the chaapa sarees.
Let me explain what exactly are the chaapa's. It's a traditional Bihari bridal dress with silver block print.
This dress was especially designed to be worn by the bride on the day of Nikah.
No Bihari Muslim nikah ceremony is complete without the chaapa & so even I got a chance to wear it in one of the cousins wedding.
The word chaapa came from chaap (which means print in english) and the history of this traditional dress can be traced back to the nineteenth century where Francis Buchanan in a journal mentioned about the chaapa clothes and its significant demand among the Muslim Bihari families in 1811 – 1812.
Earlier chaapa was fabricated in the entire Bihar but today due to the cultural influence, the chaapa has become confined to Patna, Bihar Sharif and Gaya.

Many historians claim that when Ahmed Shah Abdali and Nadir Shah attacked, many elites from Lucknow, Delhi migrated and settled in Patna.
So the culture of Chaapa might have been intriduced by them because the culture of chaapa prevails in the area where those elite settled in Bihar.
So it can be concluded that the culture of chaapa was brought by those migrants who settled in Patna.
If you happen to visit sabzibagh, Shahganj or the Sadar Gali of Patna city, you will get to see the shops where you will find the chaapa.
Also, in Bihar Sharif and Gaya, if you visit the popular market, there too you will get to see the chaapa business.
A major benefit of Chaapa is that it is extremely affordable and in a way bridges the gap between the rich and poor.
It can be worn as suits, sarees, lehnga and gharara.
Earlier chaapa was available only in two colours, red and green.
But currently they are available in other colours such as yellow, blue, violet, pink etc.
Chaapa continues to remain popular among the Bihari Muslim families both nationally and internationally.
The Bihari muslims around the world still continue purchasing the chaapa clothes for their children's wedding.